Account Switcher
Switch Accounts
---

---
---
|| Arthur Darkson ||
Male | Twenty | Somebody
Image References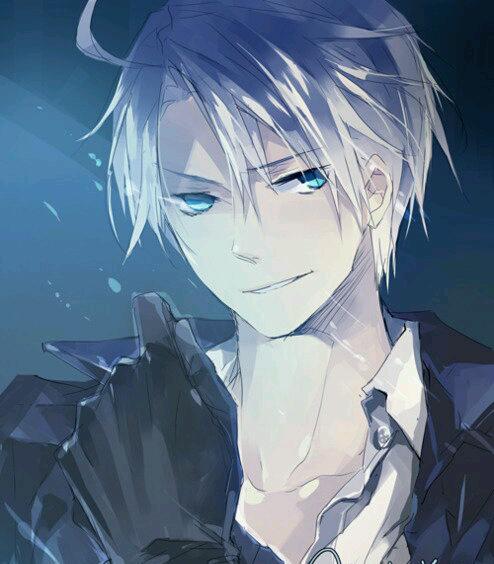 ---
---
Appearance
> Physical Appearance
He stands at 6'2 and weighs around 200lbs of pure muscle. He had obtained his fair complexion from his mother, along with the color of his hair and eyes. Bright, silver-blue eyes are framed by silver blue, almost white, locks. His hair is short, feathered, and charming, much like his father.

> Outfit Description
Arthur can typically be found in clothes befitting the high class Darkson family. Button-up shirts, slacks and dress shoes. He'll toss in the occasional accessory, or a blazer or jacket for that extra flair. In battle, he sports armor befitting a warrior of the blade.
---
---
Personality
Arthur is very honor bound, and a bit prideful. He wouldn't do a single thing to sully the Darkson name, nor would he stand for others to do so, and would fight with his all to protect his family. Coming off as a bit of a stiff, he's a knight-in-training who's a stickler for the rules… most of the time.

Being advanced in age, Arthur displays incredible intellect, but can be manipulated by persons of authority that he respects, namely his Aunt Marigold and her daughter Morgan, as heads of the family. Of course, he respects his parents as well, though sometimes questions some of their… "activities". Other than that, Arthur feels responsible for the safety of his younger siblings, and takes it upon himself to protect them. Specifically from retarded blondes with black eyes...
---
---
Primary Elements
---
---
History
Being the product of love, Arthur was born in less than ordinary circumstances. His mother's impatience had brought the boy into the world far before his time, and far older than one would expect. Arthur's first moments were at a bright and curious four years old. Tsumiko was instantly in love with him, and Arthur was showered with love and affection but both parents.

Arthur grew up in a loving home, alongside his younger twin siblings, Fayt and Destinie. The three were never left wanting, and would have been very spoiled if their mother, Tsumiko, had her way. Gwain, their father, seen to it that they were raised proper and with that Darkson touch.

His father had taken him into training with a sword at a young age. He caught on fast, being the quick learner that he was, and was able to wield the weapon efficiently just a handful of years later. He was rather proud of his swordplay, and utilized it on many a venture into the worlds. But he was a true hero, every learning and exploring.

He eagerly entered into the Darkson Cup, believing firm in his talents. As he expected, Arthur made it far into the brackets, with only one expected bit of trouble that went by the name of Yue'Deji. The Darkson's powerhouse of a girl was quite the trial that he'd tested his metal against many a time before, all with the same result. Arthur never got that pleasantry, however, as he was defeated in the semifinals. By Meara.

It was safe to say that Arthur went right back to training after the tournament.



Posts

: 8



_________________
Deep Dive
Character Tier(5)
MP(700) | DP(10)
STR Tier(3) | END Tier(5) | MAG Tier(5) | SPE Tier(4) | AGI Tier(4) SNTH(5)



Posts

: 281





Similar topics
---
Permissions in this forum:
You
cannot
reply to topics in this forum