Account Switcher
Switch Accounts
---

Mia Cruws
Female | 18 | Human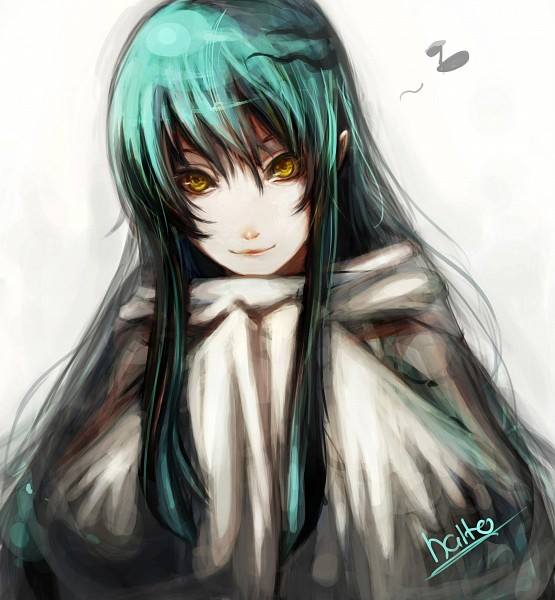 Heart :  Light
Moon | Water | Fire
Personality
Mia is a highly introverted individual. She enjoys her time alone and finds being around a lot of people rather tiring. Within this comes her shy and gentle nature, when among others she'll tend to overthink things and come off as a little awkward. However this doesn't let her shy away from doing what she thinks is right, when another person is in danger she will do the best she can to help them out. Once befriended she is extremely loyal, those who manage to break through her shyness will find she can be loud and outgoing among those she's comfortable with.
Beneath Mia's shy front lays a deeply rooted hatred for murderers and heartless. Deeming herself to be a righteous person she cannot stand for unnecessary violent or malevolent behaviour. Should a villain in her eyes be standing before her, it doesn't take long for her to get angry at them. Despite going into a rage and wanting to dish out her own plate of justice Mia can remain reserved when necessary and refrain from attacking relentlessly. Due to her usual gentle nature, she doesn't particularly enjoy fighting but won't hold back should the situation call for it.
mia is a sleezy fuck poodle who will do any dirty deed ricky asks of her
Appearance
Mia stands at 5'8'' tall and has a thin yet curvaceous body. She has golden eyes and her facial features are soft against her pale complexion. She has long, dark blue hair which can at times be mistaken as black in low light. Mia is often found dressed in a rather casual formal outfit, consisting of button up shirts, dark pleated skirts accompanied with thigh high socks and a pair of leather oxford shoes.
History
Born and raised in San Fransokyo with her family, Amelia found herself to have quite a normal yet nice, somewhat peaceful life. She belonged to a family of three, having one older brother and a little sister. Though they fought at times, the trio of siblings were close. Everyday Amelia would walk to and from school with her siblings, despite her friends telling her to walk home with them. Speaking of school, Mia wasn't exactly a "cool" kid however she did well. She held great grades and was part of the athletics club, something which would help her later in life. In her household there seemed to be tension at times, her parents fought more than they should have. Something that made the siblings sad and worried, but also giving them drive to get out.
And so they would. Mia and her siblings in their spare time often went to the park, the central city, universities, scrapyards and almost anywhere they could in the city just to explore.



Posts

: 1




---
Permissions in this forum:
You
cannot
reply to topics in this forum